Dual Enrollment & Early College Program
Ready to get ahead? Awesome.
We know you have big dreams and we want to encourage you to keep thinking big about your future. When you take dual enrollment and early middle college classes you get college credits while you're in high school.
Qualified high school students can earn "dual" college credits to fulfill high school graduation requirements. These same credits can be used towards an Associate degree, advanced certificate, the Michigan Transfer Agreement, or one of our many occupational programs at Delta College. You can do all of this while saving yourself time and money! It's never too early to start thinking about your future. Talk to your high school guidance counselor today!
ABOUT OUR PROGRAM
Each year, over 1,400 students in our region experience college life through the Dual Enrollment program at Delta College. Over the years, tens of thousands of students have taken college courses towards both their high school and college degree. Some students choose to take a few courses to get a head start on their college coursework, while others complete the necessary requirements of earning an Associate degree at the same time they are graduating from high school. Students have the option of taking classes at their high school, on any of Delta's campuses, or online.
According to the U.S. Department of Education, college credit earned prior to high school graduation reduces the average time-to-degree and increases the likelihood of graduation for participating students. There is also evidence that dual enrollment increases academic performance and educational attainment. MI School Data provides numerous facts and figures showing that dual enrollment participants are more likely than nonparticipants to graduate high school, go on to college, and complete college degrees.
In fact, at Delta over 1,400 high school students earned 12,620 college credits last year!
Not only do dual enrolled students earn credit - they are among our highest academic achievers at Delta College – representing the future of the Great Lakes Bay Region and beyond!
WHAT IS THE COST TO DUAL ENROLL?
At Delta, all dual enrolled students, whether residing "in-district" -- Bay, Midland or Saginaw Counties OR "out of district" -- any other county within the State of Michigan, pay the "in-district" tuition rate. And families save money on college costs, because school districts usually pay the tuition and fees for dual enrollees. Each high school is different in terms of whether it covers most or all of the costs. Check with your high school guidance counselor to find out how to get started in classes at Delta College.
School Sponsored Dual Enrollment
In many cases your high school will make full payment for you to take classes. If the amount your school pays does not cover the full cost you will need to pay the difference by the payment deadline.
Self-Pay Dual Enrollment
Tuition and fees are due by the payment due date each semester. Students who have not paid for their classes by the end of the business day on the payment due date may be dropped from their classes. For a complete listing of payment options, visit our Tuition and Payments page.
Payments may be made online through Student Self-Service. Contact Cashier's office by phone at 989-686-9394
IS DUAL ENROLLMENT THE SAME AS EARLY MIDDLE COLLEGE?
Dual Enrollment courses are available to all students who meet eligibility requirements as outlined by the Michigan Department of Education (MDE) www.michigan.gov/dualenrollment. Students meeting eligibility requirements can enroll in up to 10 postsecondary courses under the Postsecondary Enrollment Options Act. The Dual Enrollment laws do not suggest a specific course of study but allow for certain types of courses to be taken and follow the requirements outlined in the Michigan's Dual Enrollment Policies.
In contrast, Early Middle Colleges are structured programs that use the flexibility with the Dual Enrollment laws to provide a specific and deliberately designed course of study that includes wrap-around student support services.
Early Middle College
An early middle college (EMC) is a Michigan Department of Education approved five-year program of study that provides students with an opportunity to earn a high school diploma and one or more of the following:
60 transferable college credits
An associate degree
A professional certification (A professional certification is any certificate or industry recognized credential in which the pupil prepared for by taking course work provided by a Michigan public or private college or university.)
The Michigan Early Middle College Association (MEMCA) technical certificate
Participation in a registered apprenticeship
What is an Early Middle College? An Early Middle College (EMC) is designed to offer students the opportunity to earn a high school diploma and either an associate degree, the Michigan Early Middle College Association (MEMCA) technical certification, or 60 transferable college credits at the same time. These credits may be used toward a four-year degree from a Michigan public or private university, an advanced certificate, an associate degree from a Michigan junior college or community college.
Our Early Middle College Partners
Delta College is a proud post-secondary partner and provider to many types of EMCs in our region.
Early Middle College High School means a stand-alone public high school, where 100% of the pupils are enrolled as EMC pupils.
Early Middle College Program is a high school program designed to serve less than 100% of the high school population.
Early Middle College Consortium program is comprised of multiple school districts with one coordinating agency.
Early Middle College FAQs
How does an Early Middle College Work?
Participation in an EMC may begin as early as the 9th grade. Students must declare their intent to participate in the EMC before he/she begins grade 11. EMC participants follow a deliberately designed course of study. Students may earn a college degree and/or a certificate by taking some college classes during 9-12 grades and then attend college full time during grade 13.
Classes are taken at high school, a college campus, or in a blended format (part on-line and part classroom). The student's Educational Development Plan (EDP) must reflect the 5th year of instruction and is signed by the student, the parent and school official. Students can walk with their class at graduation; however, their diploma will be held until the completion of their 13th year.
Why would a student want to participate in a five-year early college program?
Research clearly demonstrates the value of completing post-secondary training. Students earning an associate's degree (or higher) or a vocational certification have a lifetime earning potential of nearly 1 million dollars more than a student who completes a high school diploma with no additional training.
An Early College provides a fifth year of support and college/vocational funding to high school students who choose to take advantage of this opportunity. Students electing to participate in the college path benefit from entering their new college with college credit, while maintaining freshman scholarship opportunities.
What about high school graduation?
Early College students have full graduation privileges. They will walk with their graduating class and are eligible to participate in the same activities afforded to students with senior class status. However, learner's high school diplomas are awarded following the completion of their fifth academic year in the early college program.
Will I be able to participate in athletics?
High School students are eligible to participate in high school athletics through their senior year.
UPDATE - In November of 2022 the House Bills 6039 and 6040 were passed amending the Postsecondary Options Act and Career and Technical Preparation Act regarding Early Middle College (EMC) fifth year students participating in collegiate athletics.
Starting in the fall of 2023, fifth year early middle college students may participate in collegiate athletics if the student has; completed all their high school graduation requirements, exhausted their high school athletic eligibility, and received written approval from the NJCAA, prior to participation in NJCAA athletics.
NJCAA student-athletes must be enrolled full-time at the college, which is 12 or more credits, and they are allowed two seasons of intercollegiate eligibility.
Getting Started
Follow the Dual Enrollment Checklist (PDF) to begin taking classes at Delta College.
Step #1: Talk to your school counselor
All students should meet with their high school counselor or designated high school official to discuss eligibility and dual enrollment opportunities. Once approved, the Tuition Authorization Form will be filled out by your high school guidance counselor with you and your parent/guardian's signature is required.
Step # 2: Apply to Delta
Create an account (use personal email) and submit a new application based on your student type. This is important so you are billed the in-district tuition rate for dual enrolled students and receive the correct communications from the college on the enrollment process and next steps. You will receive your acceptance email including your Delta College Student ID within one business day.
Choosing the correct student type:
Select "I will be attending Delta College while still in High School. (Dual Enroll/Middle College)"
If you are currently a dual enrollment student who is graduating high school and wants to continue taking classes at Delta, select "This is my first time attending any college. (New Student or Dual Enroll who is graduating)"
Step #3: Guided Self-Placement Survey
This quick survey allows you more flexibility to select the math and English courses that best align with your academic pathway, experience and comfort level. After you submit your application:
Log back into your application account
Under Action, click the word View
Click on Admissions Steps
Click Start next to GSP survey
Step #4: Account activation and Multifactor Authentication (MFA)
About four hours after receiving your acceptance email, you'll receive an email from accounts@delta.edu with instructions on setting up your Delta account.
This account will give you access to your Delta email, Student Self-Service and much more. The activation process is most easily done on a device other than your cell phone.
Need help setting up your MFA? We have a team available to assist you with access issues to campus technology. You can also check out our online step-by-step guides.
Step #5: Submit your Tuition Authorization Form (TAF)
The Tuition Authorization Form is a very important step in the process. This form must be signed by you, your parent/guardian and high school guidance counselor then submitted to dualenrollment@delta.edu prior to registration.
Information on the TAF must match what classes you register for or you will likely be dropped from your class for nonpayment and/or will not be able to purchase textbooks.
Step #6: Plan and register your classes
Once your high school counselor has approved classes for you to take (on the TAF), go to www.delta.edu/students, select the tools drop down in the top right corner, and select Student Self-Service.
Once you like the way your plan looks, use our step-by-step registration guide to register for those classes. Be sure to accept the financial agreement prior to registering.
For questions on planned, enrolled, and waitlisted classes please contact the Dual Enrollment office.
Step #7: Get Your textbooks
Check with your school before purchasing your books, some schools pay for them.
All books and supplies are available to purchase through the Delta College Bookstore.
The bookstore is located in the lower level of main campus in N015
You can also order your books online
Books are available approximately three weeks prior to the start of the semester
Step #8: Explore campus
Want to know more about campus and the available resources? Schedule a tour and explore everything Delta has to offer.
What are the benefits?
It's a two-for-one deal. Dual enrollment classes can count toward high school graduation and college credit.
Dual enrollment gives you a feel for what college instructors expect and how college is different from high school. When you get to college, you'll have a heads up and be ready for what's to come.
Dual enrollment classes are usually paid for by your high school. You'll have the potential to finish college early and pay less overall.
You can take classes that aren't available at your high school.
College courses broaden your horizon, challenge you and help you dream big.
Important dates
Fall 2023 - Winter 2024
February 24 Application and Tuition Authorization Forms are due to ensure a seamless dual enrollment Priority Registration experience for new and returning dual students. Throughout the year, we will continue to process TAFs as they come in, the February 24 deadline is to ensure priority registration only.
March 9 and 10 Dual Enrollment Priority Registration begins. The College reserves two seats in every section of each semester to prioritize dual students.
March 14 - 16 Priority Registration by Credits. If a dual enrolled student has previously earned credits at Delta College, they are eligible to register during this timeframe. If they have not earned credits yet, they will need to wait until open registration begins.
March 17 Open Registration begins. All students may register regardless of credits earned and student type.
August 26 Fall classes begin the week of August 26 and end Dec 17.
January 15 Winter classes begin the week of January 15 and end April 26.
March 4 - 9 Delta College Spring Break
---
Plan your schedule

We know you are busy and have certain classes that you need. Delta offers flexible course options, including online, blended, day, afternoon and evening classes. We also have satellite campuses in Bay City, Midland and Saginaw. Plan ahead by using our class search so you can get the classes you need, when you need them.
SUCCESS TIP: Be choosy about what classes you take
If you aren't sure where you're going to go to college when you graduate, take generic-type college classes in high school so your credits will transfer. Your high school counselor and the Academic Advising staff at Delta will help!
---

1300+ high school students were dual enrolled last year.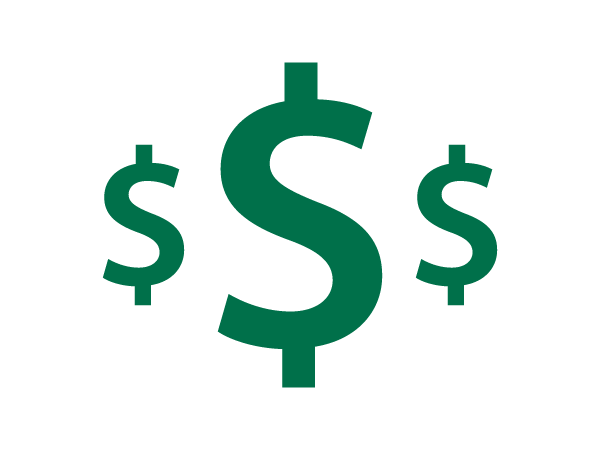 Dual enrollment classes are usually paid for by your high school.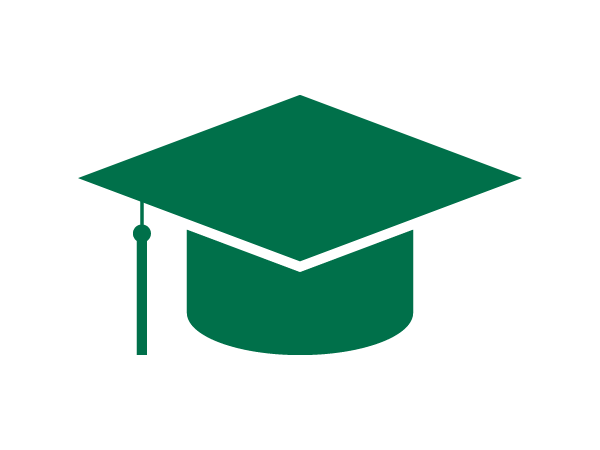 95% of Delta grads said they were happy with how their credits transferred.
---
"All my credits transferred. I'll be considered a sophomore my first year. Now I'm not so stressed about going to college. I know what I'm doing."
Eriana Dekalita-Mull
Delta College dual enrollment student
Kingston High School
Attends Central Michigan University