Professor fuses two passions: teaching and welding
Jim Proctor, associate professor of welding, can most often be found in the welding lab on Delta College's main campus, but it might take you a minute to spot him.
That's because he's likely dressed in a helmet, protective glasses, heat-resistant jacket and heavy-duty gloves while teaching his students about welding – a profession that uses a fabrication process to fuse together parts and one that is becoming increasingly high-demand.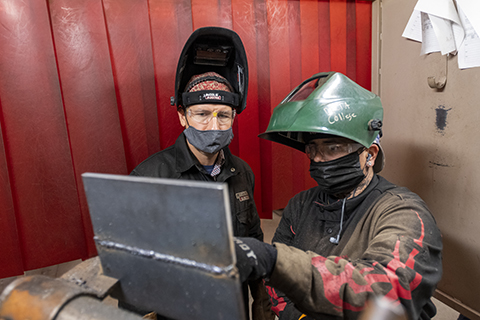 "When you look at all products made in the U.S., half of those products have some kind of weld on it," Proctor said. "Welding touches anything structural, from buildings, bridges and railroads to industries like oil and gas to the very chairs our students sit on in the classroom. Welding is all around us."
Proctor, who joined Delta in 2008 teaching night classes as an adjunct instructor, said the welding program at Delta prepares students for successful careers, which means learning both hard and soft skills.
"One of the things students learn is how to be persistent. A lot of students want to be good fast, but it takes hard work and practice to get to that point. Once they go through the process, that skill translates to other areas of their lives," he said.
Students attending Delta for welding can choose from several programs: a nine-month advanced certificate, a two-year associate's degree, or a bachelor's degree transfer pathway to Ferris State University through the 2+2 program. They get hands-on training in pipe and plate welding using the three main welding processes in Delta's newly renovated and updated lab space.
"Some of the coolest things about teaching at Delta is seeing students make lifelong friends and hearing stories from alumni about how welding led them to successful and gratifying careers," said Proctor.
Going viral on TikTok
If you look up @ezweld on TikTok, you'll find a series of welding videos with some that have more than two million views.
Proctor started making the short videos last summer when a friend suggested he try it as a way to connect with young people about career opportunities in welding. His videos range from welding demonstrations and tours of the welding lab at Delta.
"I thought it would be a good way to connect with potential students," he said. "It's been fun."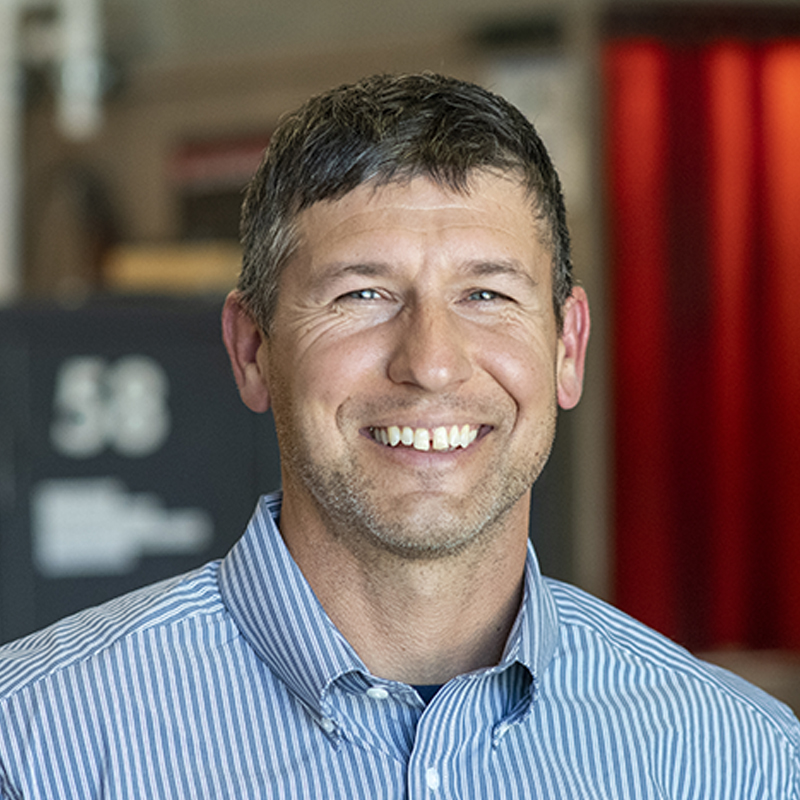 "If I had to describe Delta in one word, it would be 'dynamic' because we're changing all the time and adapting to what our employers and students need."
Jim Proctor
Associate Professor of Welding
Are you interested in starting a career in welding? Learn more at delta.edu/programs.