The Best of Both Worlds
Being a third-generation nurse, Delta nursing instructor Ann Dore has had a lifelong passion for nursing. She also has a passion for teaching, and at Delta she gets to satisfy both.
"My favorite part about teaching is that I have the best of both worlds," says Dore. "I am a nurse and I teach at the foundation level, so I am setting the foundation for nursing practice."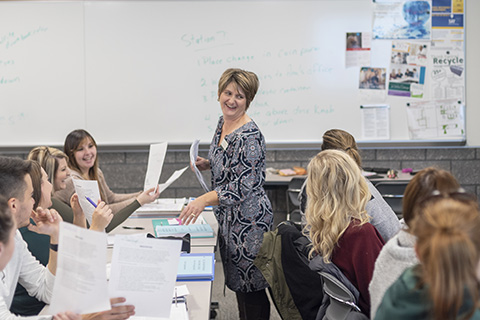 "When students have that ah-ha moment and are connecting the content from textbooks into real situations, that is what drives me as an educator," Dore says.
Before coming to Delta and teaching full-time, Dore has about 15 years of experience working in a variety of different settings and healthcare institutions, such as cardiac care units, all over Michigan.
After working as an educator in a hospital, she furthered her own education at Saginaw Valley State University (SVSU) and then started working at Delta and SVSU as an adjunct faculty. Realizing her passion for teaching, Dore transitioned to a full-time faculty role at Delta.
"I knew Delta would be a place I would like to teach because of the knowledge base of the nurses who went to Delta and that most agencies seek Delta nursing students for employment," she said. "We are highly respected in the community."
As Dore began her teaching career at Delta she developed enjoyment and passion for watching students succeed.
Preparing Students for the Real World
The nursing department at Delta has several high-fidelity simulation mannequins that have the ability to simulate various medical situations such as lung sounds, birthing a baby and end of life. The simulation mannequins are something that Dore uses often to help enrich the educational experience for students.
"In the simulations, students can see how they are going to react, not only on an intellectual level, but on an emotional level," says Dore. "When we bring out the emotional component to learning, students actually learn better."
The simulations that Dore helps to run, provide students with several benefits and are one of the many advantages of Delta's nursing program that helps prepare students for the professional environment.
"Some of the benefits of the simulations is for students to experience end of life care, the collaboration that needs to happen within healthcare and communicating with patient family members," she says. "Often times students may not see that in the clinical environment."
Dore has discovered a great atmosphere, expert faculty involvement with commitment to student success in Delta's nursing program.
"It is very rewarding to see students advance in their own education and move up in their profession," Dore says. "I have had the opportunity to see my students grow and develop, not only as nurses, but as professionals."
Are you interested in starting a career in nursing? Delta College's nursing program is the perfect place to start. Apply now.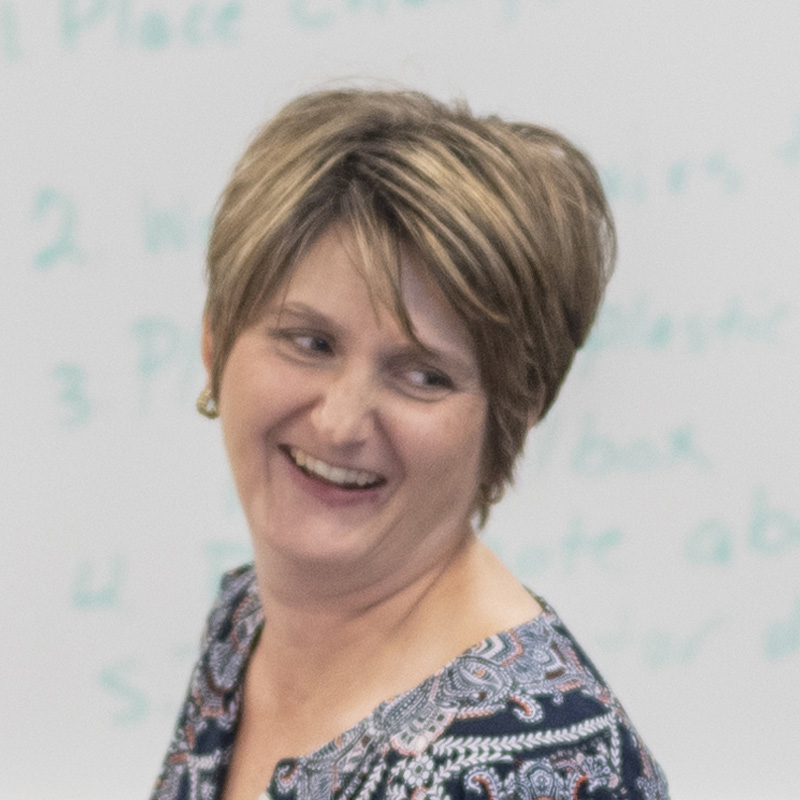 "When students have that ah-ha moment and are connecting the content from textbooks into real situations, that is what drives me."
Ann Dore
Associate Professor of Nursing