Apprenticeships
Have a great employee that you want to support as they develop their trade? Skilled trades programs at Delta are designed in partnership with local industry leaders to provide top-notch training to great employees.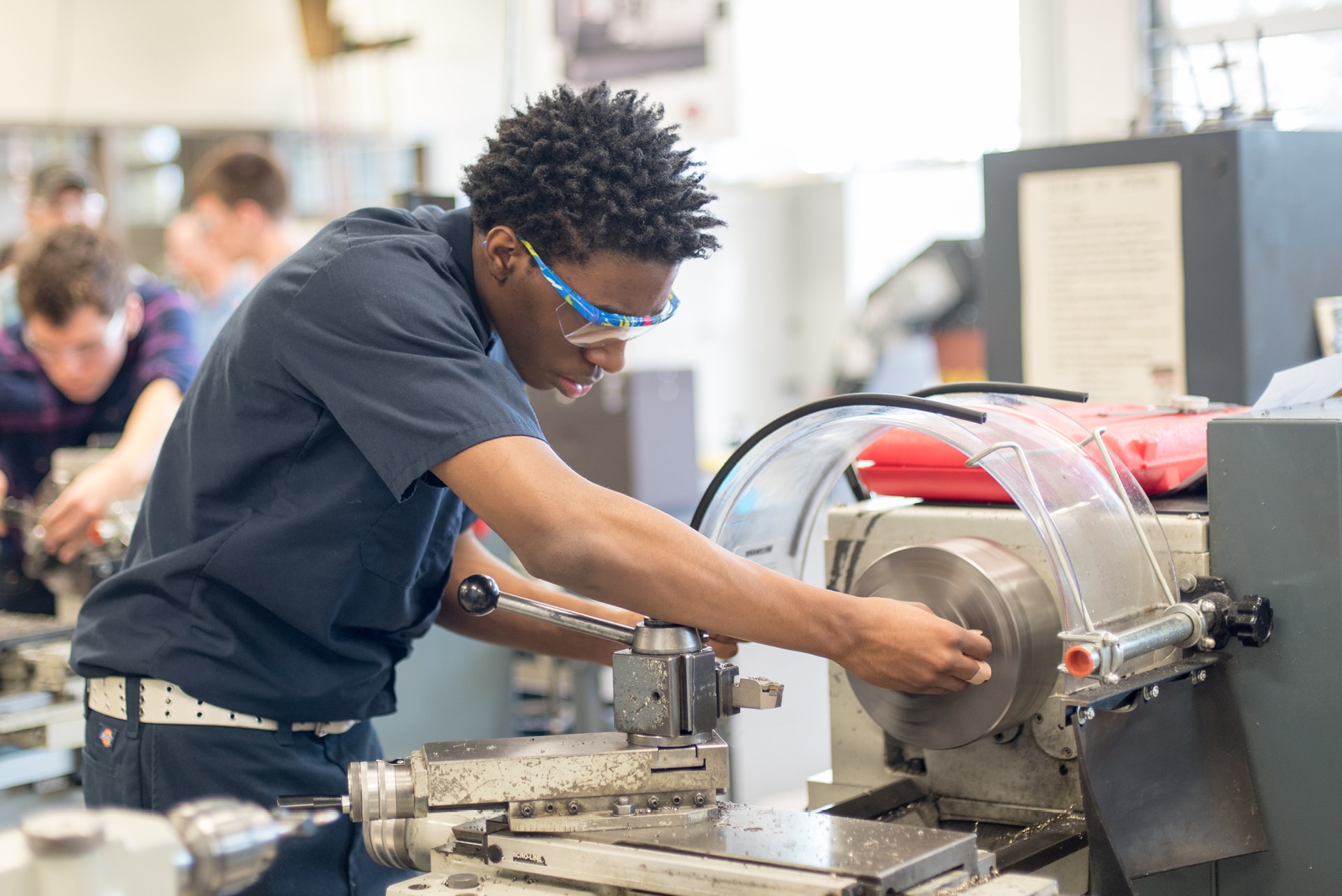 We'll help you create semi-customized education plans so in the end, your employee gains the skills and knowledge you need them to have for your business, and they learn a trade.
It's likely that we have the trade you're looking for. We have programs in:
Electrician
Instrumentation
Jobbing Molder
Machine Builder
Machine Repair
Mechatronics
Millwright
Pattern Maker
Pipefitter
Plumber
Stationary Boiler Engineering
Tinsmith
Tool/Die Maker
---
How to sponsor a skilled trades apprentice student
What's the first step? Let's talk about your needs and how Delta can help.
Contact the Skilled Trades Office at 989-686-9476 or skilledtrades@delta.edu to create a Trade Related Instruction Program for your apprentice (employee).
Your employee will complete an online admissions application for Delta College at Apply Now and a Skilled Trades Release Form (PDF).
Provide a Company Sponsorship Letter for your employee (apprentice).
Review upcoming schedule of classes and submit a registration authorization form.
---
State-of-the-art equipment

Wide variety of hands-on educational settings that include state-of-the-art equipment. Electrician and mechatronics apprentices train to solve real world problems on programmable logic controllers.
Trade instruction programs

In cooperation with industry, these programs provide the instruction to strengthen theoretical knowledge in each trade area. The combination of related instruction and on-the-job experience is essential in providing a complete program to train skilled personnel for the trades. Courses are generally offered during the evening.
SUCCESS TIP: Want to get into skilled trades? Consider a pre-apprentice program.
Delta College pre-apprentice programs deliver core skill sets. They demonstrate to a potential employer knowledge, interest and skills to apply for a position as an apprentice tradesman. Contact the Skilled Trades Office for information on the Skilled Trades (Pre-Apprentice) Electrical and the Skilled Trades (Pre-Apprentice) Mechanical programs. Take some time to make sure you choose the apprenticeship path that is right for you.
---
"Delta College provides Michigan Sugar Co. with long established skilled trades training programs and has been instrumental in helping us develop and implement new programs to fit the needs of our changing work environment. As the workforce changes, and with the help of Delta College, we have the tools to adapt and succeed."
Jerry Grevel
Apprentice Training Coordinator/Corporate Engineering
Michigan Sugar Company